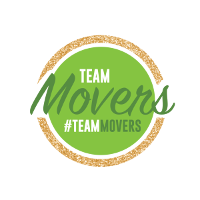 Team Movers
Frank & Angela Gillitzer
Dr. Carolyn Baxter - team captain
Anne Schroeder
Nellie Schmitt
Jenna Roeske
Kristin Blanchard Stearns
Dave Hoffman

Team movers is dancing on behalf of the Lakeland University Special Assistant Grant - Sometimes, hard times hit home for our students. A parent loses a job, or becomes ill. Divorce wreaks havoc on a family's financial situation. Bad things happen to good people, and our students can suffer as a result. Our in-need students apply for this benefit each year, and past amounts awarded have ranged from $1,000 to $6,000. This grant allows the young men and women who need it most to continue their college education during challenging family times. In the past two academic years, 11 students have been awarded this grant, and were able to continue pursuing their degrees.

100% of vote income raised will go directly to support the Special Assistant Grant.

Team Shakers
Zeke & Pamela Cribbs
Julie Steinert - team captain
Barbara Gannon
Rodney Ellison
Amee Salzwedel
Tammy Schaefer
Lola Roeh

Team shakers is dancing on behalf of Retention Grant - Dozens of students who value and choose to pursue a private school education, despite extremely challenging financial status, have benefited from the Federal Perkins Loan. Currently, 35 of our students are helping defray their tuition costs through this program. Unfortunately, the Federal Perkins Loan program is expected to be discontinued at the end of the 2017-18 academic year, a move that would severely damage many students' chances of finishing here at Lakeland. Without money to replace what this soon-to-be-defunct program provided in the past, many of these students will be forced to withdraw.